European School of Prolotherapy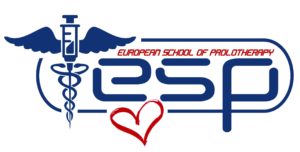 Academic Prolotherapy Program 2019 Theory and Practical Prolotherapy Workshops in Ferrara, Italy
Upper Extremity -February 9th-10th
Lower Extremity – April 6th-7th
Spine – September 14th-15th
All physicians that are interested in this 2019 educational program, must apply and contact Ruggero Cavallino, euprolo@gmail.com to receive an application form for the limited spots we have for year 2019.
All physicians will have the possibility to go and achieve professional training in Greece in June, 2020 after obtaining successful results in all three course during 2019.
All courses will be held in ENGLISH in Ferrara, Italy
European School of Prolotherapy
General Information
REGISTRATION NOW OPEN!:
HURRY – REGISTER NOW! LIMITED TO 40 PARTICIPANTS! A registration form is available via email
Mr. Ruggero Cavallino: euprolo@gmail.com
WORKSHOP FEE:
Physicians: 600 euro
The conference fee includes the cost of tuition, materials, registration fee, all coffee breaks and 2 lunches
ADDITIONAL INFORMATION:
Please contact Dr. Stephen Cavallino: s.cavallino@gmail.com
IMPORTANT REQUIREMENTS: All doctors attending must supply a copy of their medical license (scan and email) to Mr. Ruggero Cavallino: euprolo@gmail.com and bring a USB stick (minimum 2 GB) with you to receive information.
HOTEL & TRAVEL
All Hotel room reservations are at your own expense in Ferrara, Italy.
Refer below for a list of hotels near the Conference Hall at "Hotel Ferrara"
Hotels in Ferrara
➢ Hotel Ferrara (4 Star) Special conference offers!
Planning Committee
➢ Stephen G. Cavallino M.D. – Conference Director
➢ Susan Lanza M.D. – SIPRO Secretary and Conference Coordinator
Prolotherapy Teaching Faculty
| | | |
| --- | --- | --- |
| | | Italy (Workshop Director) |
| | | |
| | | |
| | | |
| | | |
| | | |
| | | |
| | | |