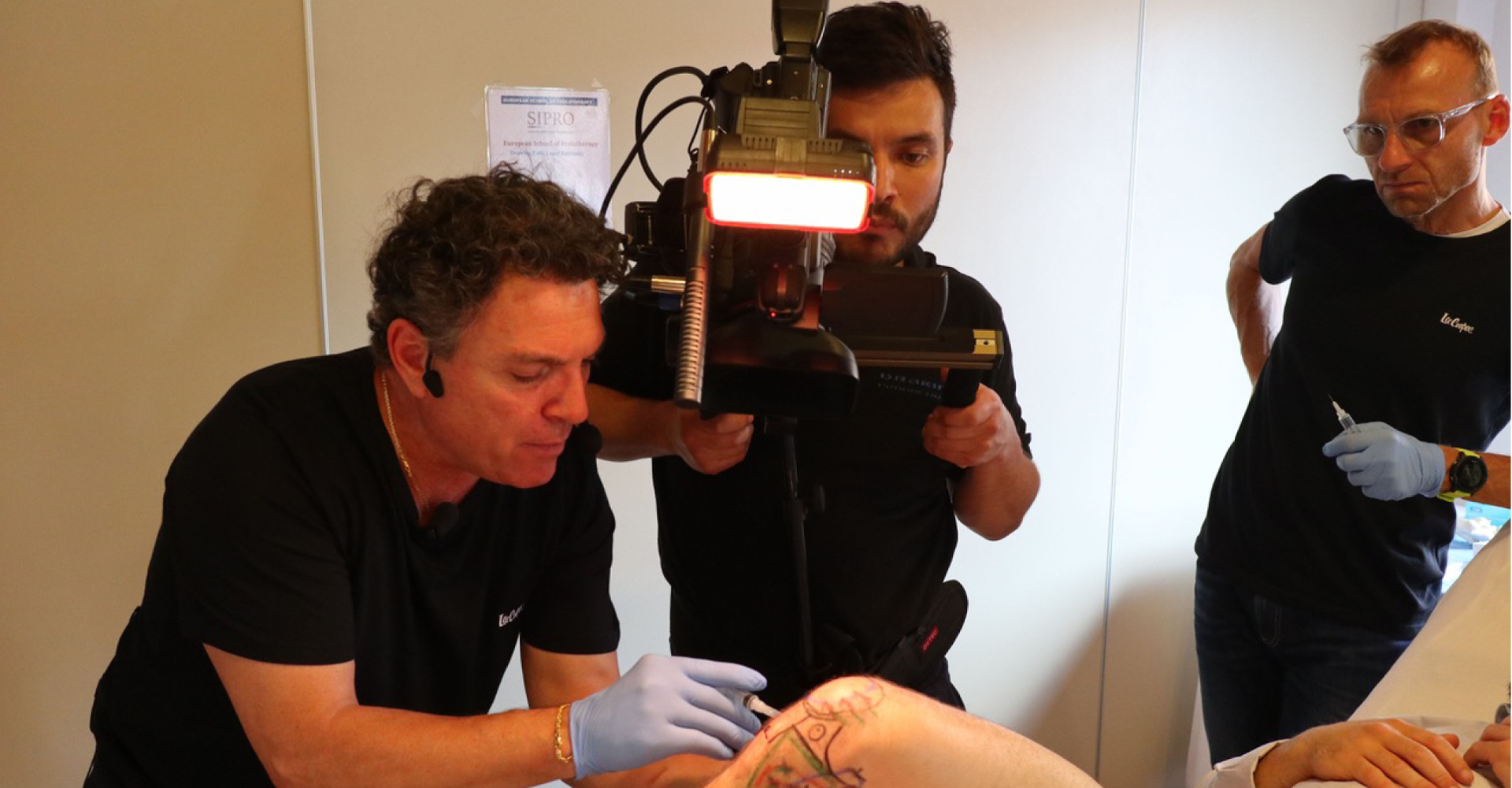 NEWS > Didactic update, Hypertonic Dextrose Injection Appears Effective for TMJ Dysfunction
Didactic update, Hypertonic Dextrose Injection Appears Effective for TMJ Dysfunction
NEW YORK (Reuters Health) – Injections of hypertonic dextrose into affected joints may improve jaw pain, function and maximal interincisal opening in patients with temporomandibular joint dysfunction, researchers report.
"Temporomandibular dysfunction (TMD) causes much suffering, is very common, and has limited treatment options. Prolotherapy is very simple to administer, safe, inexpensive, and typically not more uncomfortable than acupuncture; so primary care physicians and dentists can perform this in the office," Dr. W. Francois Louw of the University of British Columbia in Vancouver, Canada, told Reuters Health by email.
Over almost three years, Dr. Louw and his colleagues conducted a clinical trial with 42 adult TMD patients (54 joints) at one medical center in Canada. A research assistant who did not interact with patients or their scheduling randomized half of them to monthly intra-articular injections of 20% dextrose plus 0.2% lidocaine and half to injections of 0.2% lidocaine only, at baseline and at one and two months.
The participants, research team, and office staff were all anaware. After three months, the groups were revealed, and all participants were given monthly open-label injection of 20% dextrose plus 0.2% lidocaine through 12 months.
The control group had significantly longer-lasting pain and a smaller maximal interincisal opening (MIO). At three months, on a scale from 0 to 10, the dextrose group reported less jaw pain (4.3 points vs. 1.8 points; P=0.02) and dysfunction (3.5 points vs. 1.0 points; P=0.008), and also had improved MIO (1.5 mm vs. -1.8 mm; P=0.006).
At 12 months, no differences between the groups were found, the team reports in Mayo Clinic Proceedings, online March 13.
According to pooled data, jaw pain, jaw function and MIO improved by 5.2 points (66%), 4.1 points (59%), and 2.1 mm, respectively. Pain and dysfunction improved by 50% or more in 70% and 72% of jaws, respectively.
Co-author Dr. Dean Reeves, a physical medicine and rehabilitation specialist in private practice in Roeland Park, Kansas, told Reuters Health by email, "Dextrose injection is particularly intriguing as a therapeutic choice, because, despite its low cost and accessibility, it has repetitively demonstrated regenerative ability for ligaments."
Dr. Louw noted, "These results are what we have seen for many years in clinical practice and are similar to literature findings in other areas of the use of hypertonic dextrose injection – prolotherapy – for chronic pain. Evidence for dextrose prolotherapy has accumulated over the last few years pertaining to the treatment of chronic musculoskeletal pain."
Dr. Louw recommends that medical schools expand their training of the prolotherapy procedure for this and other appropriate conditions.
"There is no pharmaceutical-company interest in prolotherapy," he said. "Doing research on dextrose is at the expense of the researcher, which is why simple study designs are so important to keep the costs of research as low as possible."
Dr. Jannice Bowler, a clinical instructor of orthopedics at the University of British Columbia and president of the Canadian Association of Orthopaedic Medicine (CAOM), told Reuters Health by email, "Having treated many patients over the past 6 years with this very procedure and method, I am not surprised by the outcome. I am very pleased to see patients with temporomandibular joint disorders in my clinic because of the many excellent outcomes with prolotherapy."
"Prolotherapy has a long history dating from the 1930s and has stood the test of time, but because it is not a drug that can be studied by a major pharmaceutical company, it is hard to produce quality studies," noted Dr. Bowler, who was not involved in the study. "These depend on the goodwill, time, and personal funds of prolotherapy practitioners.
"This simple and effective treatment should be much more widely available to pain sufferers," she advised. "If prolotherapy were a drug, and a study like this came out, the drug company would be ecstatic and would be vigorously promoting their product."
The study received no industry funding, and none of the authors reported conflicts of interest.
By Lorraine L. Janeczko
SOURCE: https://bit.ly/2D2Hr8X