Lower Extremity 2018
European School of Prolotherapy
Academic Prolotherapy Program 2018
Theory and Pratical Workshops in English
Upper Extremity -February 10th-11th
Lower Extremity – May 5th-6th
Spine – September 22nd-23rd
All physicians that are interested in this 2018
educational program, must apply and contact Ruggero Cavallino, euprolo@gmail.com to receive an application form for the limited spots
All physicians will have the possibility to go and achieve professional training in Greece in June, 2019 after obtaining successful results in all three course during 2018. All courses will be held in ENGLISH at "Hotel Ferrara"
Affiliated Hotels: Hotel Ferrara and Hotel Touring.
Bus shuttle to Bologna Airport is very convenient.
The tuition for the academic year 2018 is 1500,00 euro if paid before Jan.15th 2018
For all returning/refreshing doctor, each module, will be 300,00 euro.
For doctors taking individual modules, need to pay 600,00 euro for each one.
All payment by bank transfer to:
BANK: Cassa di Risparmio Cesena, Italy
IBAN CODE:      IT46U0612013017CC4110533017
SWIFT CODE:   CECRIT2C
Prolotherapy Greek Mission
June 2nd – 9th, 2018 for all the physicians that have completed their prolotherapy academic full course.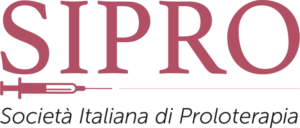 Dr. Stephen Cavallino M.D.
Regenerative Medicine and Pain Management
Educational Director of Prolotherapy and Neural Prolotherapy 
Director of European School of Prolotherapy