Lyftogt Perineural Injection Treatment (PIT) Introductory Workshop
13 Ottobre 2018

-

15 Ottobre 2018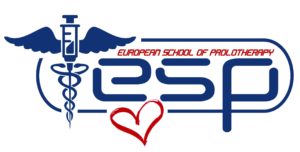 (also called Neural Prolotherapy, NPT)
October 13-15 in Ferrara, Italy
The European School of Prolotherapy has organized this fantastic International Workshop with Dr. John Lyftogt in a three day intensive course to learn how to effectively treat neuropathic pain and many musculoskeletal conditions with this subcutaneous perineural injection treatment.
The course will be in English. There will be many different Active Workshops and many live patient treatment demonstrations during this three day workshop.
Participants will be divided into rotating groups of doctors focusing on lower extremities; low back, hip and groin; and upper extremities, each group led by an experienced PIT practitioner.
The International Teaching Faculty will consist of:
• Dr. John Lyftogt – (New Zealand)
• Dr. David Del Mora – (Mexico)
• Dr. Stephen Cavallino – (Italy)
• Dr. Luciano Bassani – (Italy)
• Dr. Arturo Tricarico – (Italy)
• Dr. Murat Akcacioglu– (Turkey)
• Dr. Andrea Piccozzi (Italy)
• Dr. Susan Lanza (Italy)
Cost: All inclusive for three days includes: All lunches, Gala Diploma Dinner, Educational Material, Tee-shirt, Conference Hall and Coffee breaks. Hotels and Transportation at your cost. All for only 1500,00 euro
Contact us at: euprolo@gmail.com to receive an application form and payment information.